Non 2007!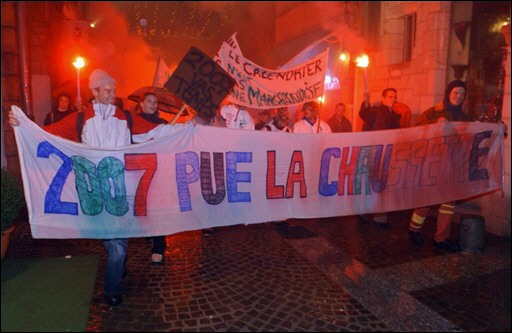 Protesters in Nantes, France (where Dominique A hailed from in his early music career) declared a halt against the New Year but were unsuccessful as this BBC article elucidates:
http://news.bbc.co.uk/2/hi/africa/6222153.stm
The tension mounted as the minutes ticked away towards midnight – but the arrival of 2007 did nothing to dampen their enthusiasm.

The protesters began to chant: "No to 2008!"

They vowed to stage a similar protest on 31 December 2007 on the Champs-Elysees avenue in Paris.
Which sounds like a grand plan to me – New Years Paris in 2007! Who's with me?
I particularly like this guy's outfit which reminds me of some comic book character that I will have to get back to you on if I ever discover who it is.