Jacques Lanzmann 1927 – 2006
Writer and songsmith Jacques Lanzmann died on Wednesday in Paris. The silent partner to the persona of Jacques Dutronc, Lanzmann was responsible for the lyrics to all of Dutronc's songs from the 60s including "Et moi, et moi, et moi," "Le cactus," and "Il est 5 heure Paris s'éveille." Songs that are deeply ingrained in the French psyche. The kids may not know who sang or wrote "Le cactus" but they sure know the words.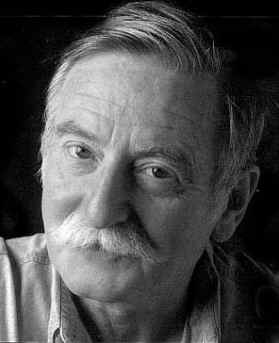 Lanzmann was working as an editor for Daniel Filipacchi, the owner of Salut les copains! magazine, on his French version of Playboy called Lui. Filipacchi suggested to Vogue Records Artistic Director Jacques Wolfsohn (always on the look-out for that new, potential hit tune) that perhaps Lanzmann could write some songs for the label. Dutronc was Wolfsohn's assistant at the time. The idea was to put some songs together for a new, unknown pop star. Dutronc put a few demos together from Lanzmann's lyrics and Wolfsohn liked them so much he decided to release them with Dutronc as the singer. French pop history was made!
Though most of us know him as the writer of witty lyrics he also wrote dozens of novels. Being born in the 20s he was significantly older than the baby boom generation he was writing songs for. As such, his lyrics are cynical and parody many of the attitudes of the 60s generation. One of my favorites, "Mini, mini, mini", has the singer lamenting the diminishing culture around him – mini-skirts, mini-mok (a small jeep/car), Minnie Mouse and the minister. Just in that example I think you can get a sense of the word play that made him so brilliant. It doesn't always translat, but in this case it works well.
One thing that sets Dutronc apart from the yé-yé breatheren is the biting lyrics that mocked the youth culture of the time. It's definitely worth the effort to have someone who speaks better French than you to go over the songs, the puns and jeu de mot ("word play") are phenominal.
Make no mistake, Jacques Dutronc was definitely made-up of two Jacques.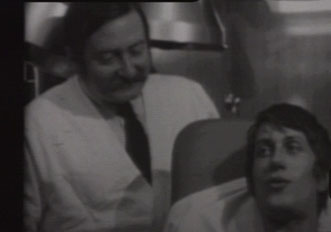 Au revoir Mssr. Lanzmann